Road Infrastructure Module
Many transportation authorities struggle to maintain a repository of all their highway network details. Most find themselves with separate databases for each dataset, with no ability to cross-reference between datasets, TES provides the software tool to maintain all highway infrastructure in one application.
This allows transportation authorities to save time by having all infrastructure data and all documents for every location in one searchable corporate database accessible from a single application. No longer is there a need to create complicated and unstable connections between siloed datasets.
The infrastructures module provides a solution to view, modify, and create an inventory of the entire road network. All traffic engineering data is integrated with the infrastructure module.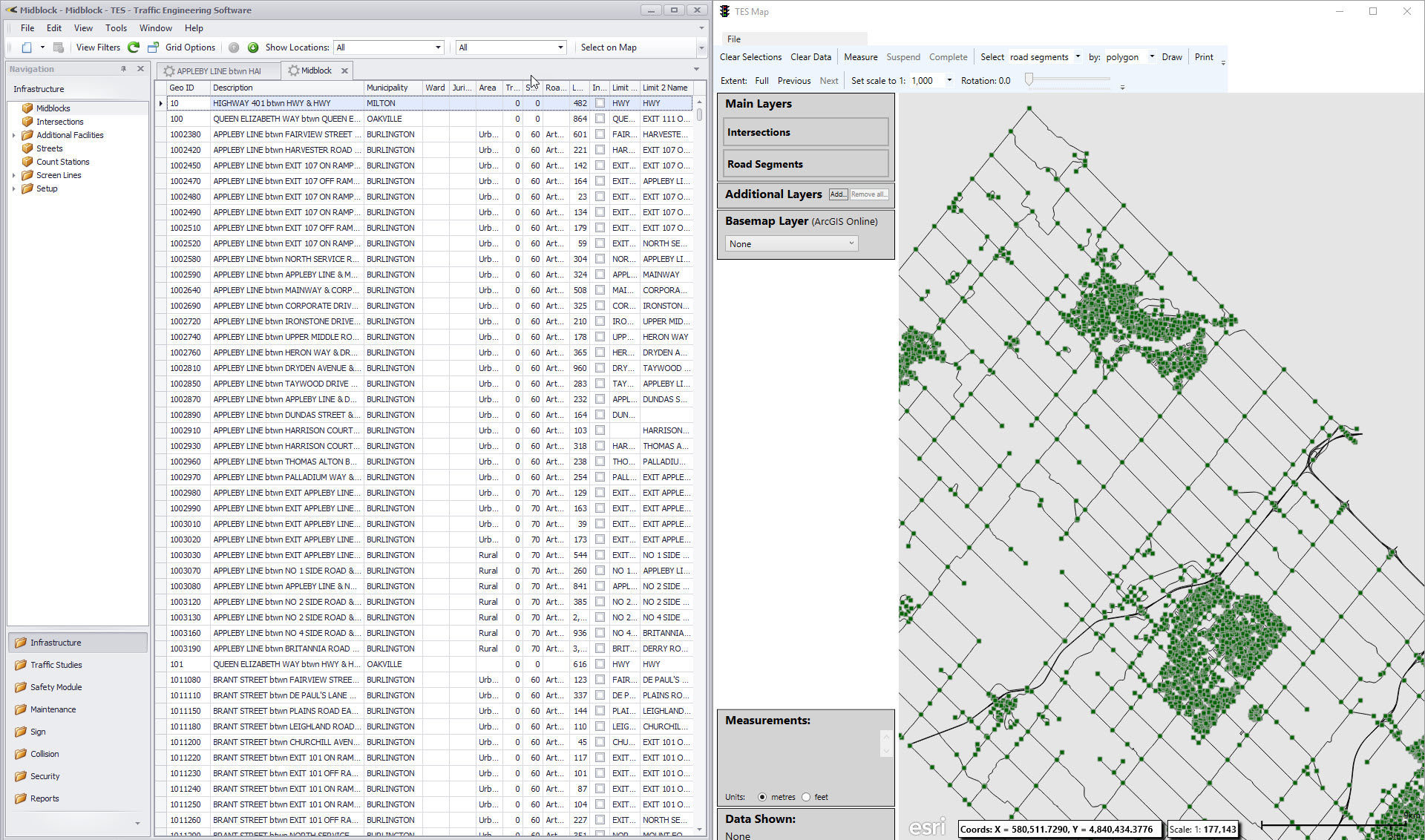 Selected features in TES' Road Infrastructure Module:
Interested in our product and services?