Road & Asset Maintenance
Any road authority's road network represents a significant portion of that jurisdictions total assets. Given this high value, it is critical that the road assets be maintained effectively. Being able to view at a glance the maintenance needs of a road network is the first step in ensuring that the network is maintained efficiently. The TES Maintenance module provides a tool to store the maintenance history and condition of any asset on a highway network.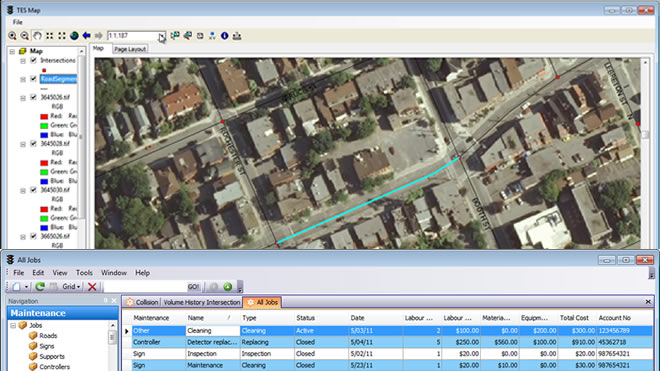 Save Time
This tool allows users to store and access any asset's documents instantly (pictures, reports, etc.).
Visibility and Control
Instant access to the status of maintenance activities, personnel, and equipment assigned as well as the cost of each maintenance activity.
Advanced Analytics
State-of-the-art analytical tools that are both quick and easy to use, while remaining highly flexible. TES makes all the information instantly available through the use of:
GIS Map
Filters
Advanced Search
Reports
Selected features in TES' Road & Asset Maintenance Module:
Interested in our product and services?